Old meets new at TALAD NOI
Talad noi has gone through huge transition from busy residential area and shophouses to one of the most visited hidden gems in the heart of the city. thanks to old and new generations collaborations.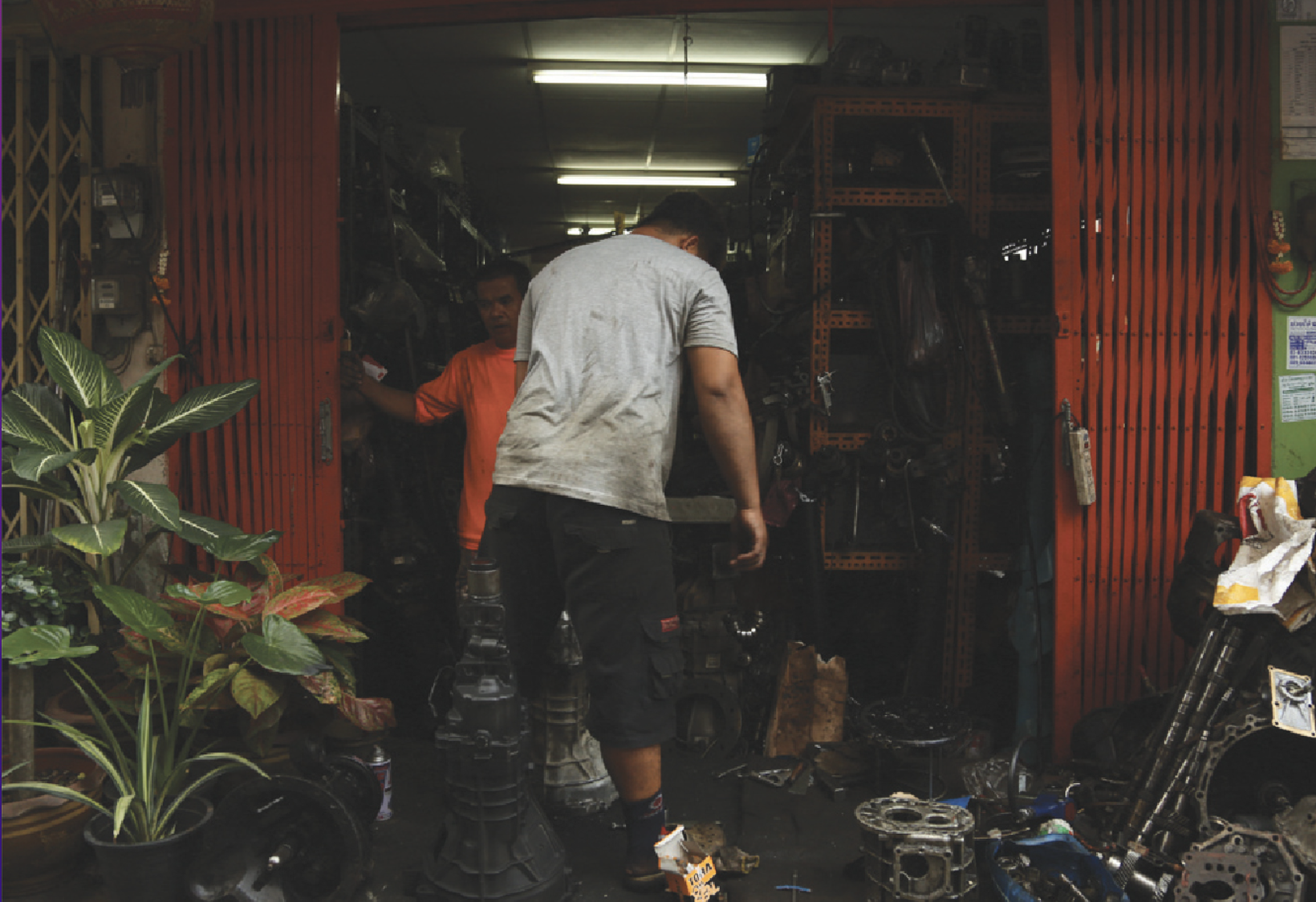 SIENG GONG OR CHOP-AND-SELL CAR PARTS SHOPHOUSES
Sieng Gong is the name for shop-and-sell car parts industry area, one of the lucrative business. Rough-looking men working almost barefoot with almost no protection to chop those engine into parts. Those engines can import from Japan's junk yard, or old cars then chopped, and resell in good price all over the Kingdom, or export to third countries like Africa or Pakistan.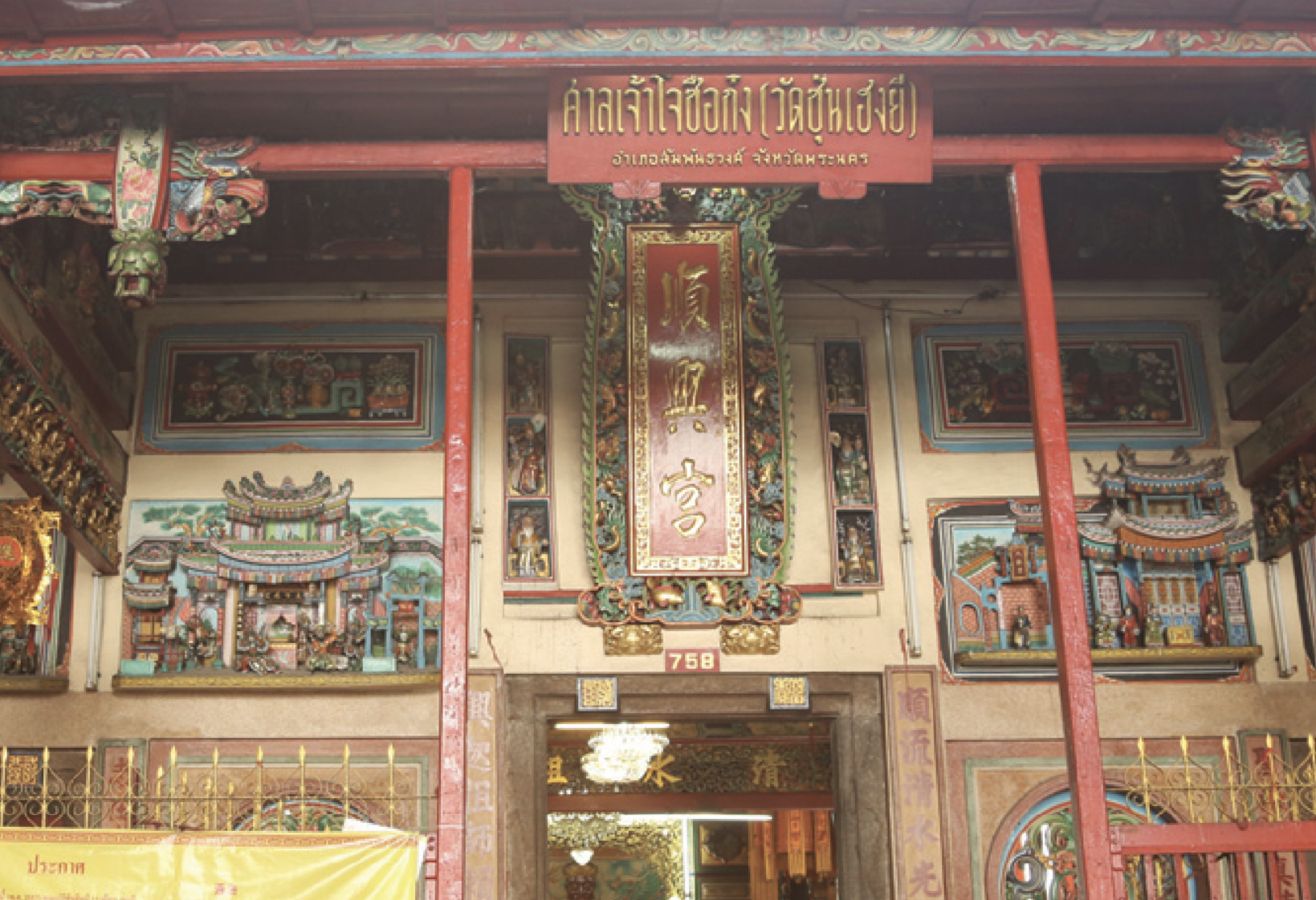 SAAN JAO JOE SUE GONG [JOE SUE GONG CHINESE TEMPLE OR SOON LENG YEE]
Rooted in Talad Noi area from 1804, Saan Jao Joe Sue Gong is the longest established and most important temple for Hainan-Chinese community. This well-maintained temple has Ching Dynasty Architectural Design (1589-1911) with extraordinary roof-top style of Twins Dragon Playing with Crystals, obviously enjoyed by our guests when looking down to the temple. Saan Jao Joe Sue Gong is also home of most sacred Chinese's God of Joe Sue Gong (Main Statue with Brown Face), Seng Jui Jor Sue, Tai Jue Eei, Guan Euu, and Tab Tim Goddess and so on. Joe Sue Gong Chinese Temple never lacks in activities. It holds as one of the most spectacular Vegetarian Festival in October. You will see numbers of vegetarian stalls, Chinese opera, and candle- lit ceremonies.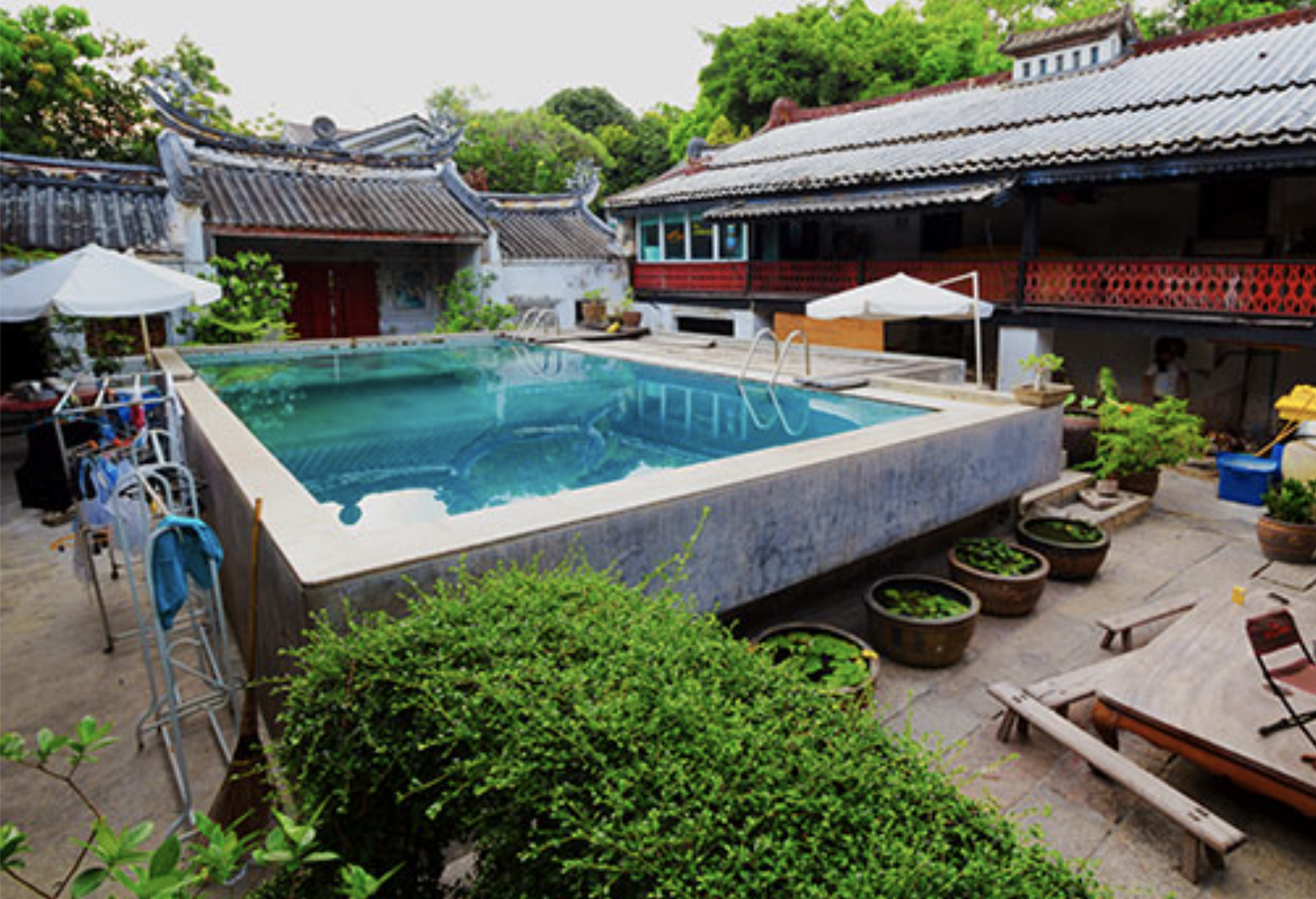 SO HENG TAI MANSION OR "BAAN TALAD NOI"
The National Heritage So Heng Tai Mansion or "Baan Talad Noi" built over 250 year ago is still inhibited by very same family, now the 7th generation. So Heng Tai Mansion was built in Hokkien-Teajiew style, consists with 4 buildings with an open space in the middle. It doesn't have any nail since it uses wooden pieces to connect. The buildings were made of cement, while its floor are golden teaks. The mansion is open to public which you can have refreshment while enjoying this extraordinary mansion. It is also a diving school and the Beagle dog farms.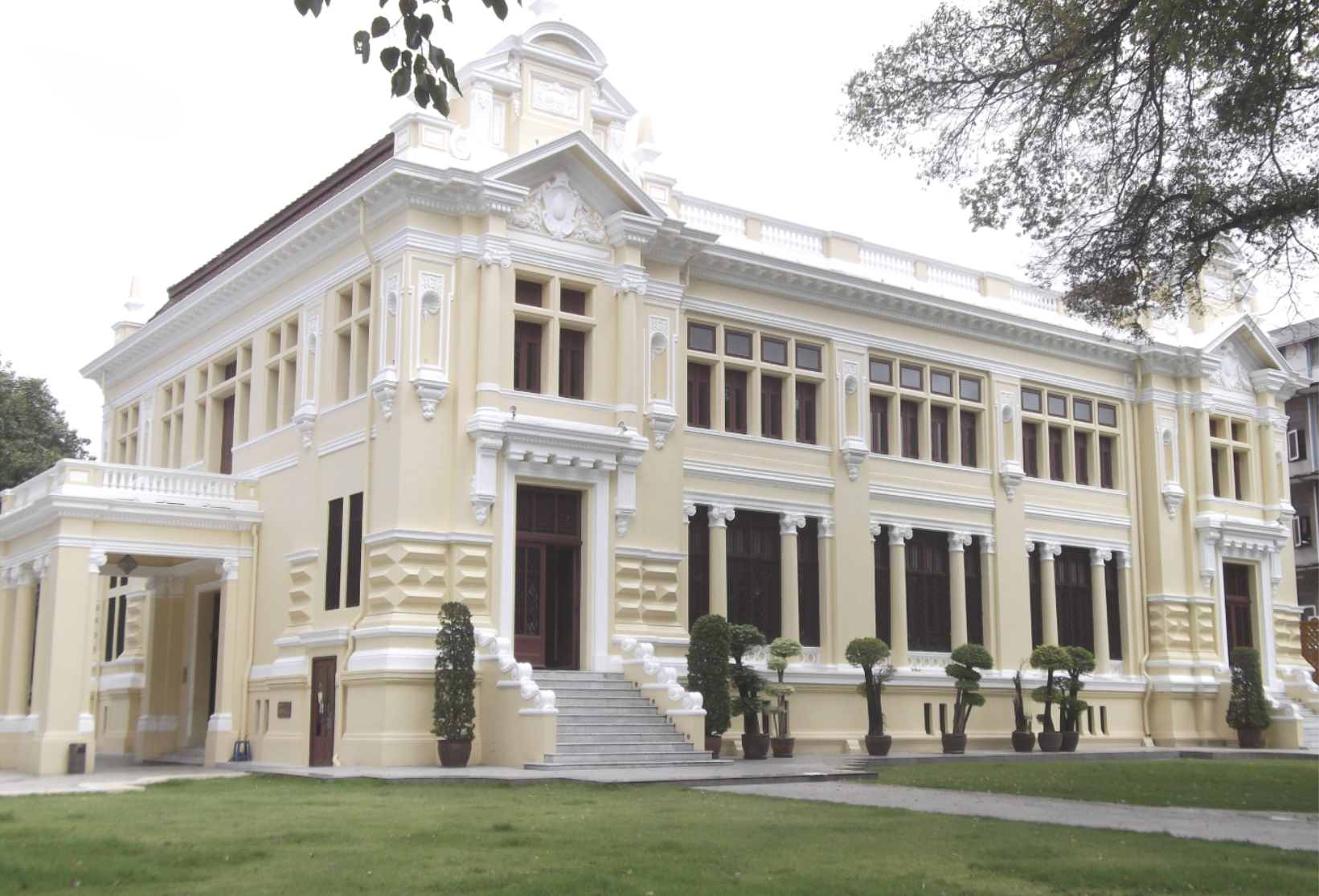 SIAM COMMERCIAL BANK
It is more than a Money Exchange service or Automated Cash Machine; it is the first Thai national bank in the Kingdom of Thailand. Built over 200 years, this prestigious bank has Colonial architecture which you can see mélange of Roman pillars and classical colonial tiles. A nice placebo with a river view is worthy to take some photos.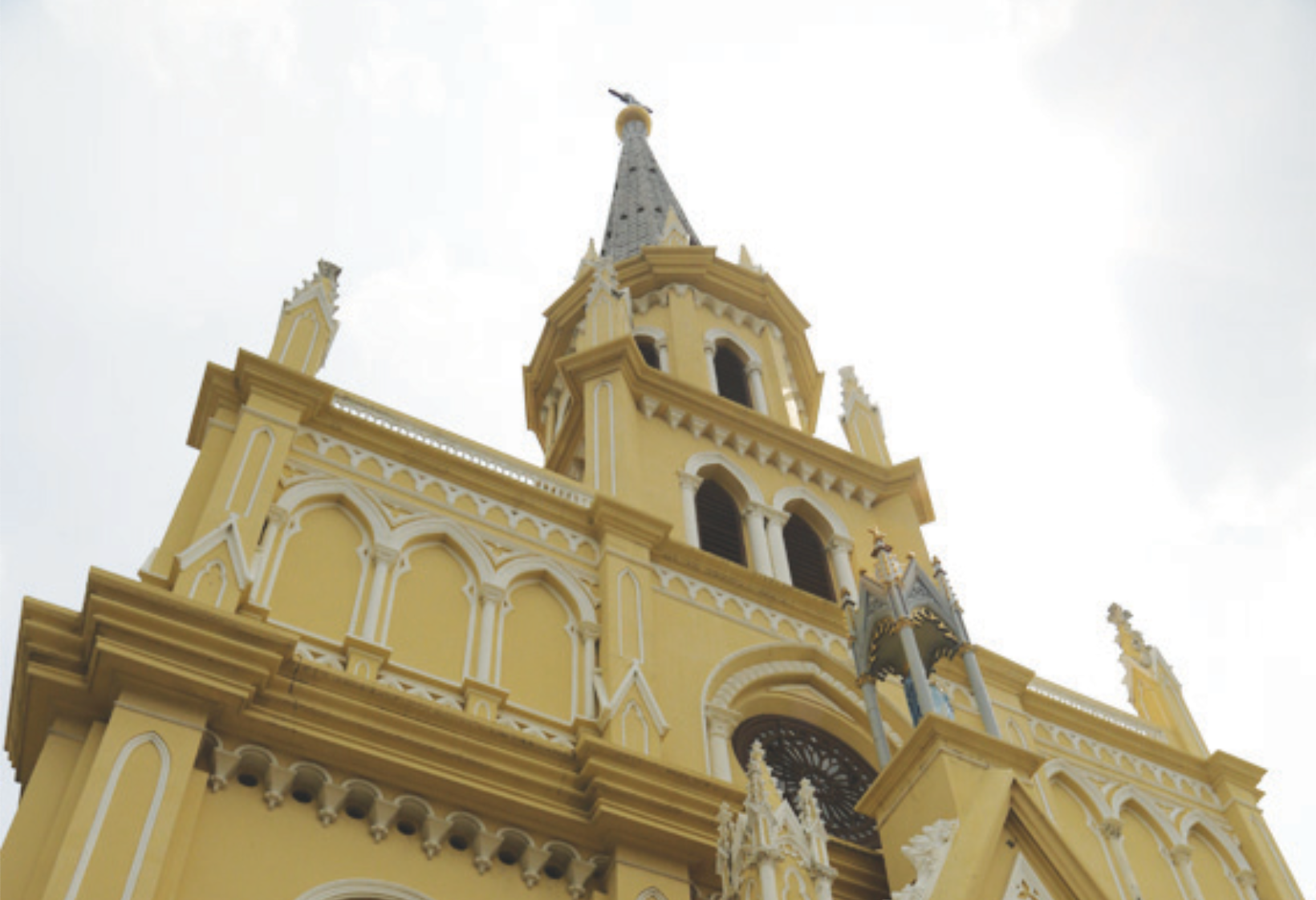 KALWA OR HOLY ROSARY CHURCH
This historic Catholic Church founded over 200 year by Portuguese priests moved from Ayuthaya, a previous capital of the Kingdom. The name was given as to follow the name of the mountain, Kalawario, Jesus Christ was fasten on a cross. It's in Gothic style architecture and has beautiful stained glass inside.
BA-CHANG JAE WATCHAREE [STUFFED STICKY RICE IN LOTUS LEAVE BY MADAM WATCHAREE]
Inside the Talad Noi fresh market itself here come Ba-Chang Jae Watcharee, a typical Chinese snack that is pretty consistent because it made of perfume sticky rice, gingko seeds, pork, dried shrimp, mushroom, and black pepper wrapped by dried lotus leave. Sold for over 30 years, Madam Watcharee is one of most respected senior citizen of Talad Noi. She sometimes opens her house for free lesson on how to prepare this famous snack.