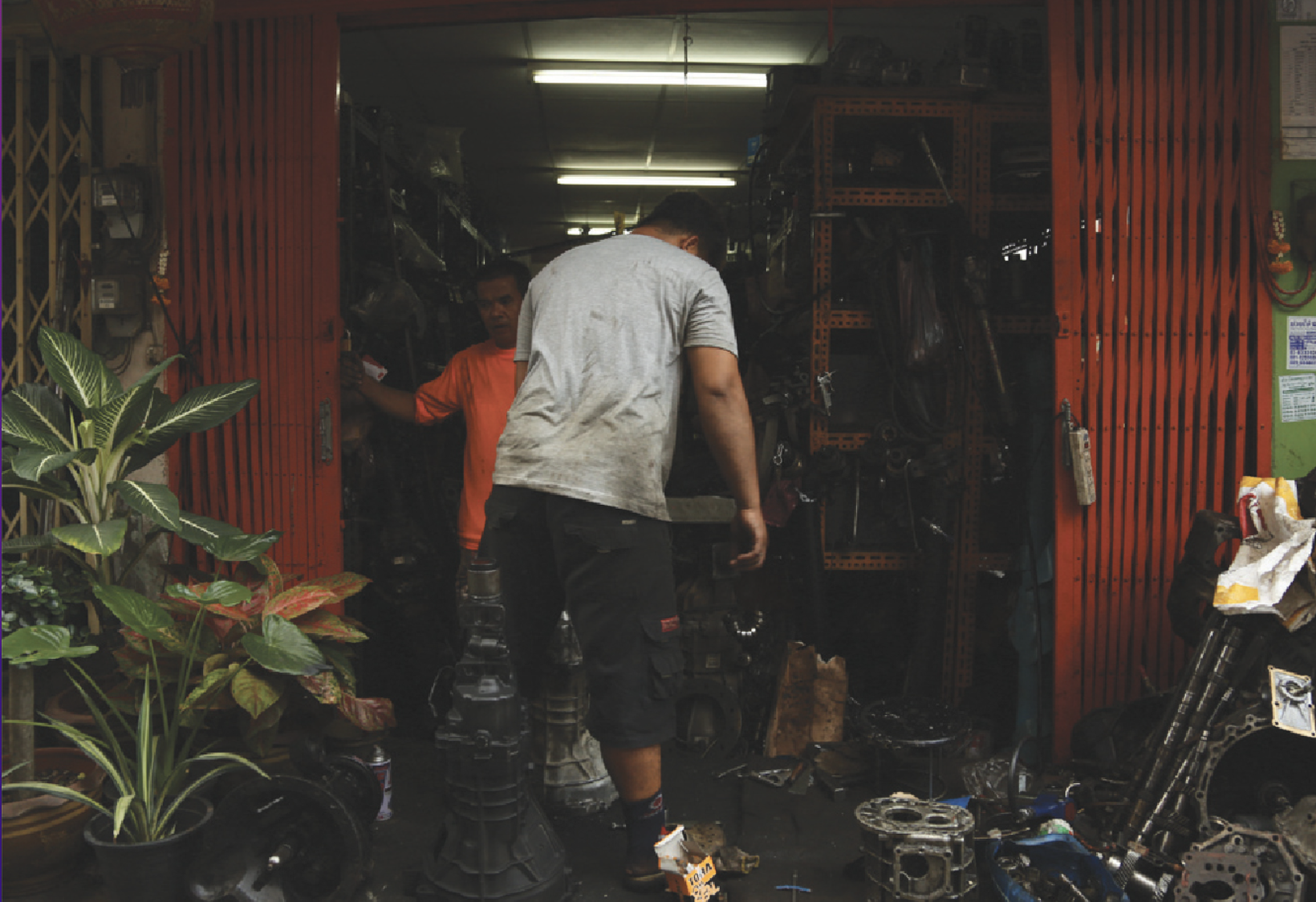 SIENG GONG OR CHOP-AND-SELL CAR PARTS SHOPHOUSES
Talad Noi Area starts with Sieng Gong, from the beginning of Songwad Road and Soi Panurangsi. You will start to see light industry area of car parts. Rough-looking men working almost barefoot with almost no protection to chop those engine into parts. This is the origin of this lucrative business in Thailand. Those engines can import from Japan's junk yard, or from stolen cars, then chopped, and resell in good price all over the Kingdom, or export to third countries like Africa or Pakistan. Most shops would call themselves in fancy name like Import-Export company.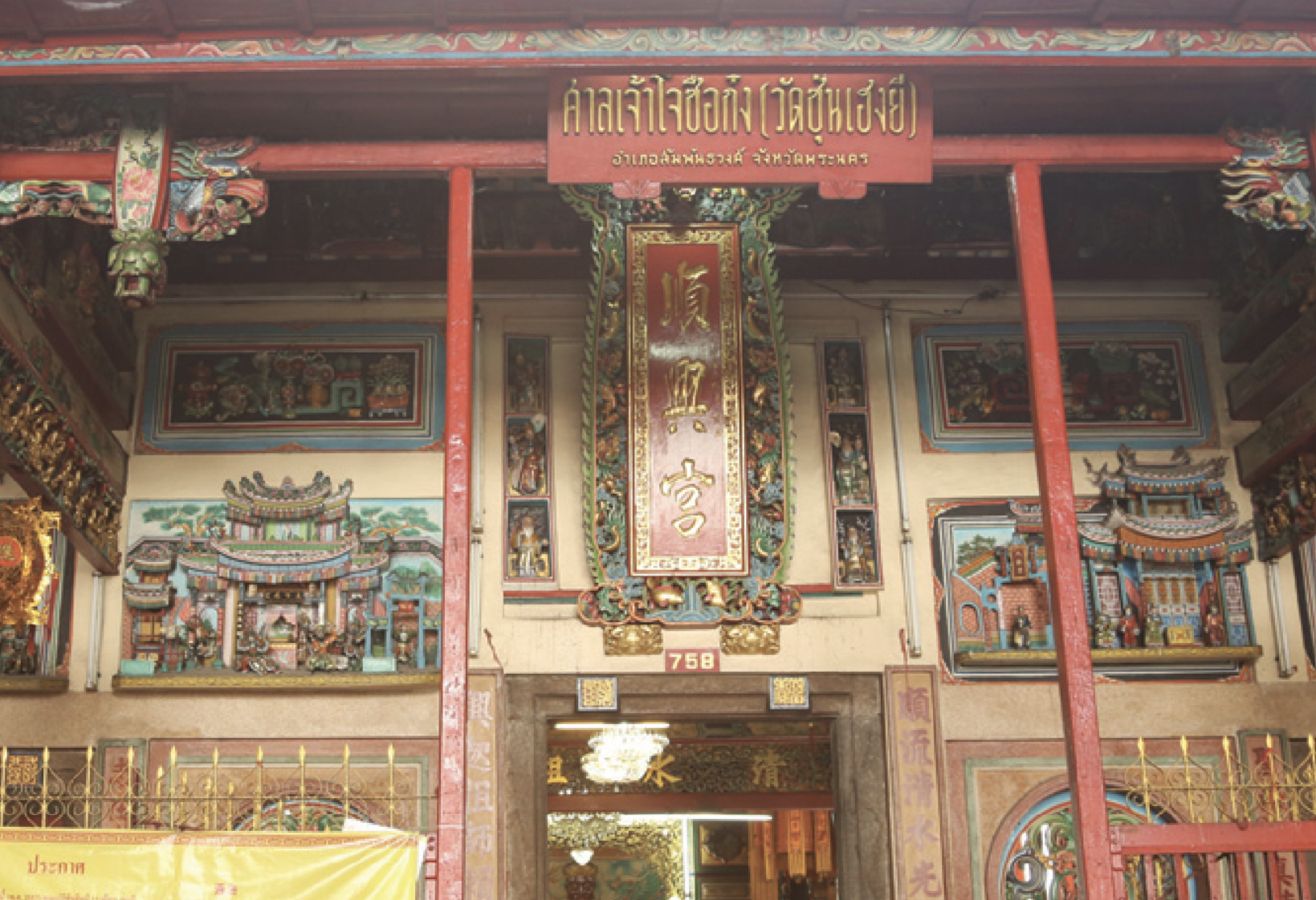 SAAN JAO JOE SUE GONG [JOE SUE GONG CHINESE TEMPLE OR SOON LENG YEE]
Rooted in Talad Noi area from 1804, Saan Jao Joe Sue Gong is the longest established and most important temple for Hainan-Chinese community. This well-maintained temple has Ching Dynasty Architectural Design (1589-1911) with extraordinary roof-top style of Twins Dragon Playing with Crystals, obviously enjoyed by our guests when looking down to the temple. Saan Jao Joe Sue Gong is also home of most sacred Chinese's God of Joe Sue Gong (Main Statue with Brown Face), Seng Jui Jor Sue, Tai Jue Eei, Guan Euu, and Tab Tim Goddess and so on. Joe Sue Gong Chinese Temple never lacks in activities. The temple receives countless visitors from Chinese-Thai, to European's tourists from walking-tour to bicycle tour. Celebration always seen as Joe Sue Gong has his birthday four times per year. You will see Chinese opera, Chinese karaoke, or candle- lit ceremonies, considering as excitement to photograph by our guests.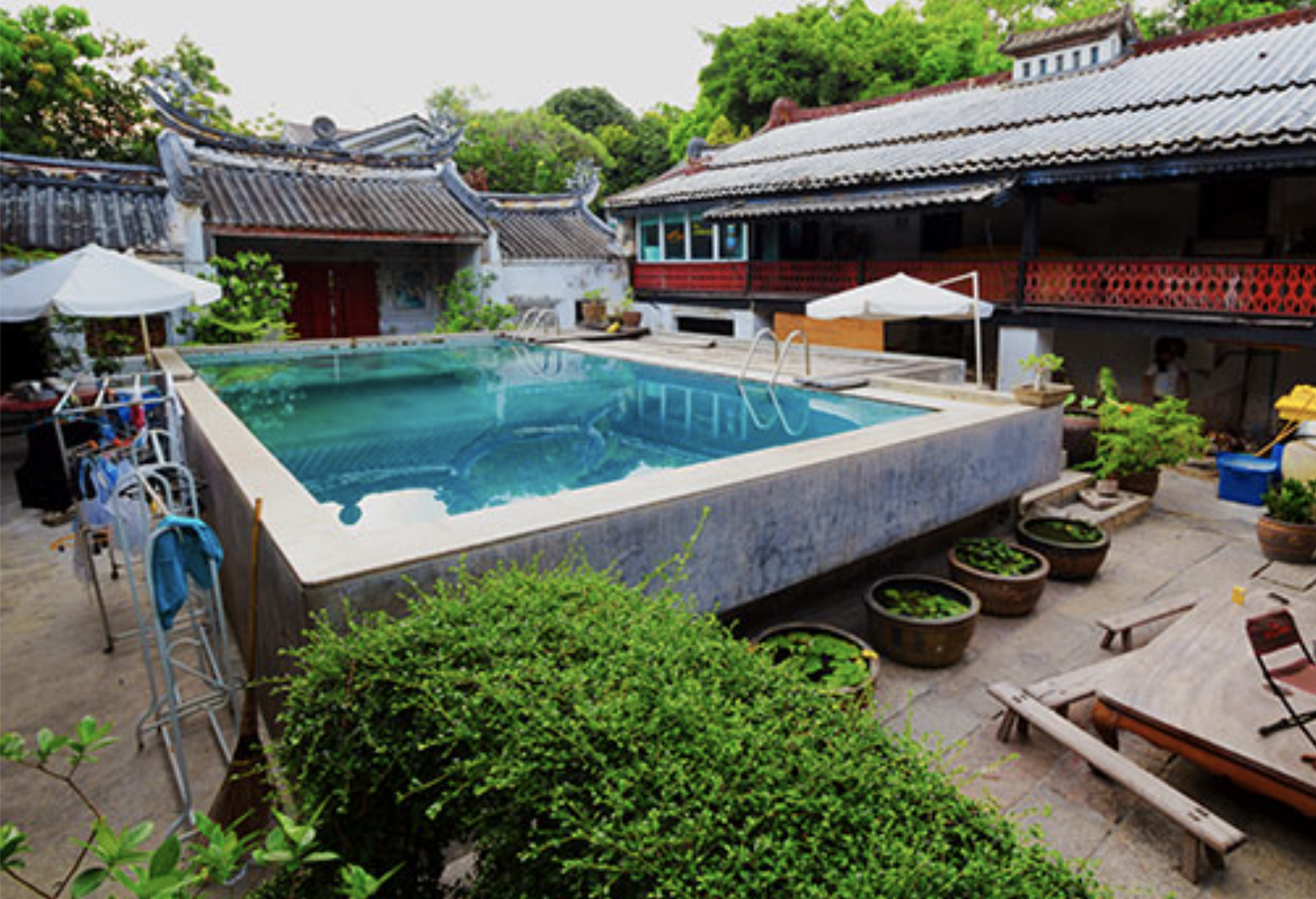 SO HENG TAI MANSION OR "BAAN TALAD NOI"
The National Heritage So Heng Tai Mansion or "Baan Talad Noi" built over 250 year ago is still inhibited by very same family, now the 7th generation. So Heng Tai Mansion was built in Hokkien-Teajiew style, consists with 4 buildings with an open space in the middle. It doesn't have any nail since it uses wooden pieces to connect. The buildings were made of cement, while its floor are golden teaks. It is not open for public but sometimes the front door was open for you the peep in. If you are lucky you will meet Khunnai Duang Tawan, the owner of the mansion. In some special cases she can welcome you and show you around her extraordinary mansion. Her sons open diving lesson in the swimming pool in the middle of the mansion, and raise Beagles, a hunting dogs.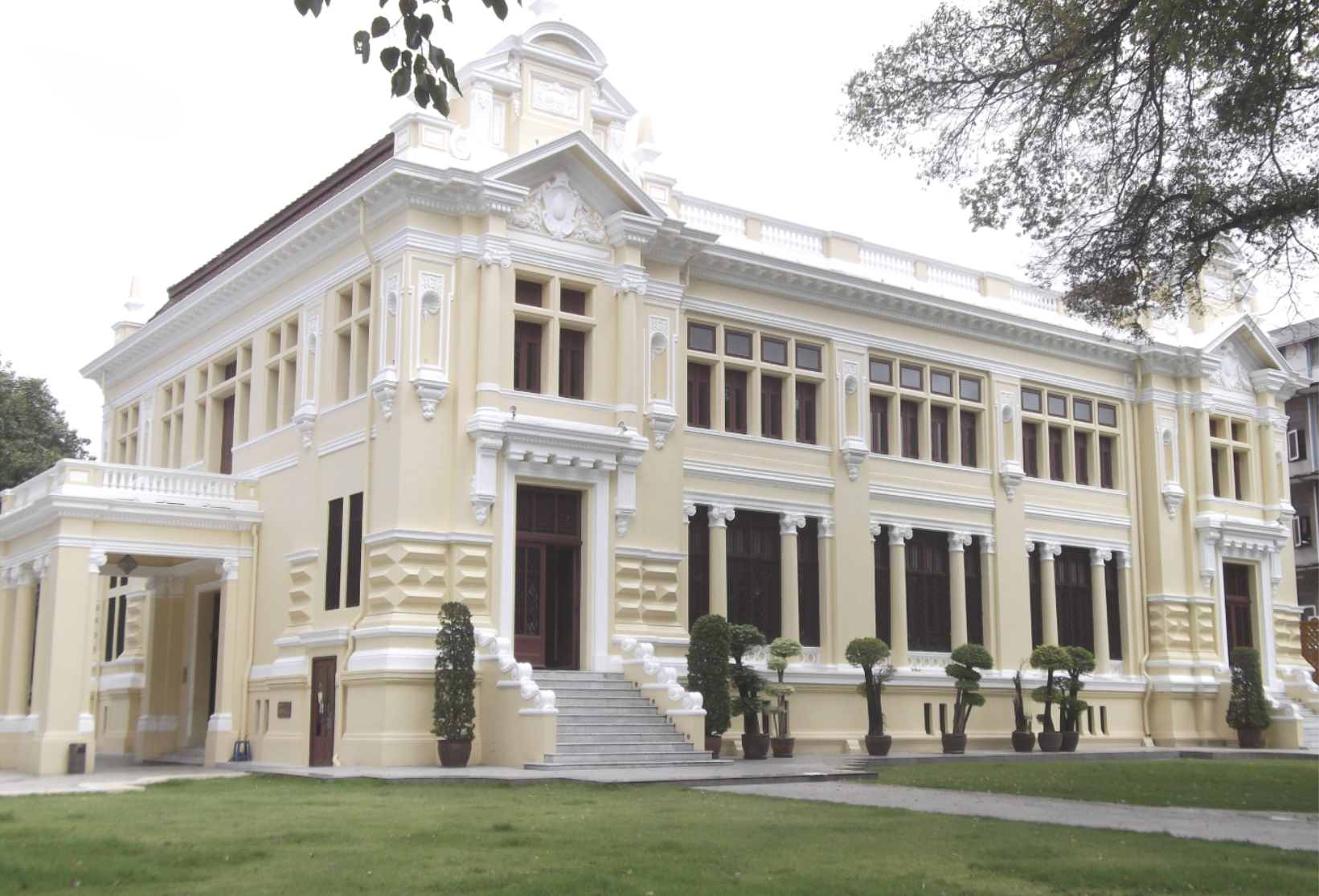 SIAM COMMERCIAL BANK
It is more than a Money Exchange service or Automated Cash Machine; it is the first Thai national bank in the Kingdom of Thailand. Built over 200 years, this prestigious bank has Colonial architecture which you can see mélange of Roman pillars and classical colonial tiles. A nice placebo with a river view is worthy to take some photos.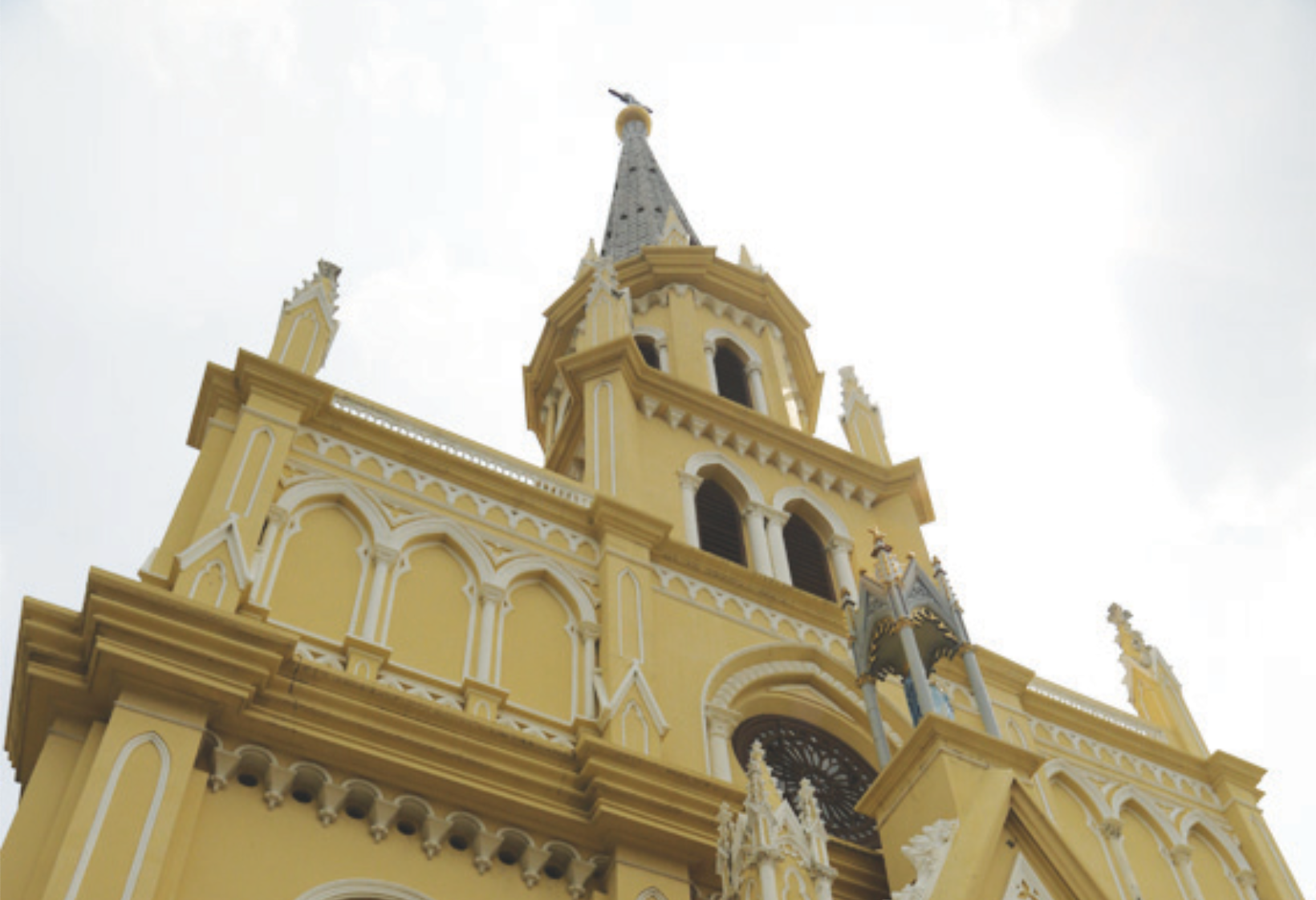 KALWA OR HOLY ROSARY CHURCH
This historic Catholic Church founded over 200 year by Portuguese priests moved from Ayuthaya, a previous capital of the Kingdom. The name was given as to follow the name of the mountain, Kalawario, Jesus Christ was fasten on a cross. It's in Gothic style architecture and has beautiful stained glass inside.
ONE MUST TRY STREET FOOD IN BANGKOK, THE WORLD'S MOST FAMOUS STREET FOOD.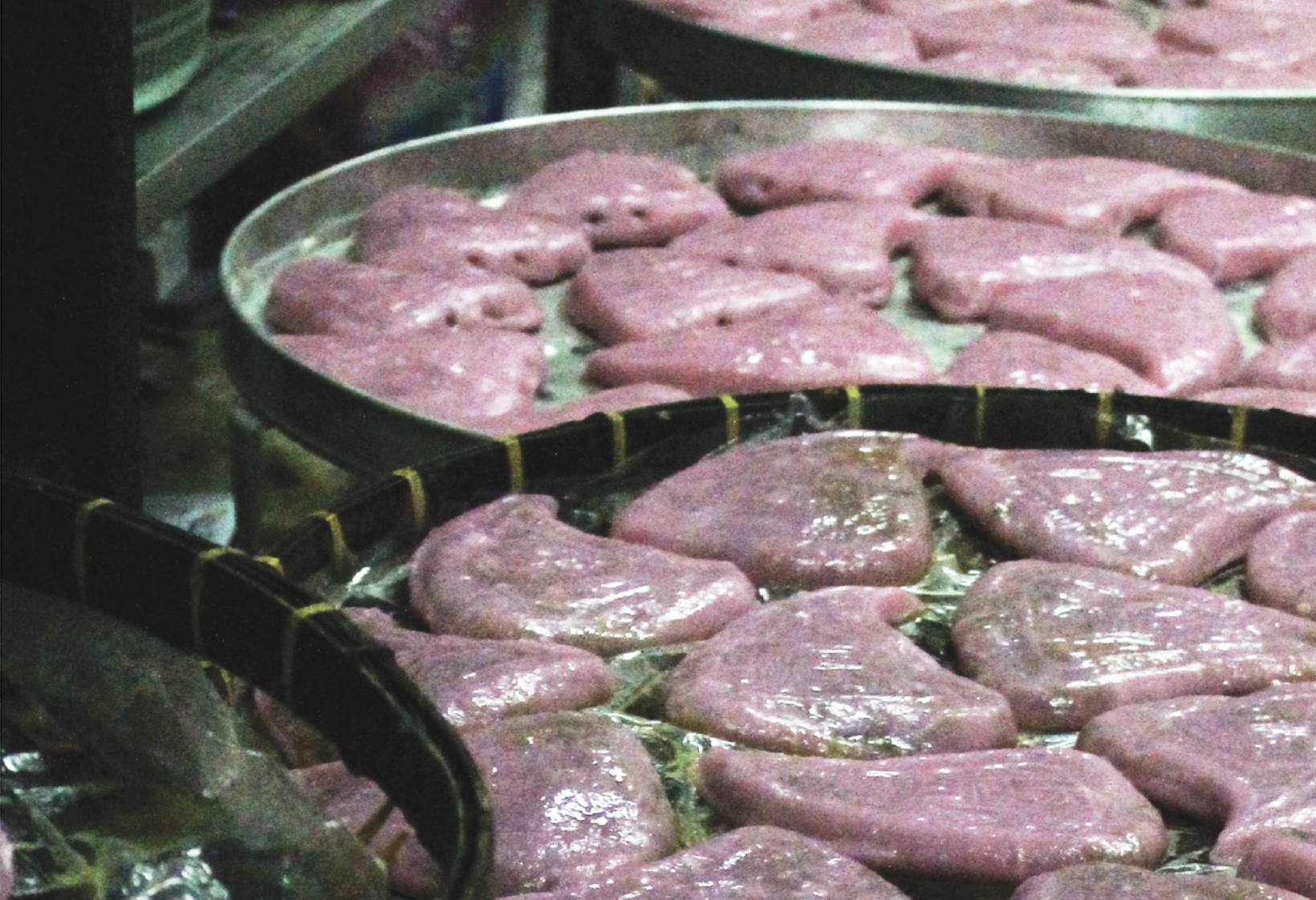 UUICNRI CAKE AT TALAD NOI [KANOM GUI CHAI TALAD NOI]
Uuicnri cake or "Kanom Gui Chai" is served as snacks. This green vegetable, (shaped like onion but tastier and crunchier), were filled in thin melt-into-the-mouth white flour and then steamed. Accompanied with sweet black soya sauce with a hint of chili, it also comes with different filling such as taro (potato family) or bamboo shoot. This shop in particular, in our neighbour Tarad Noi market, has recipe from great-great grandmother from China, and has been sold more than 50 years! MARINE DEPARTMENT DUCK SOUP [PED TOON JAO THA]
This long established shop house restaurant is mostly famous for its duck in dark stew. Variety of duck dish such as duck noodle, duck on top of rice, or sliced half-duck to eat with rice are widely popular. Other a la Carte Thai dishes are also highly appreciated such as small white noodle stir-fried with pak-kra-ched leaves. The shop is opposite Marine Department. It can get very busy by weekday's lunch time, when office people rushed for their lunch break. Prices are higher than usual noodle soups, but that is because of its quality. The old Chinese Owner always around in control of her cash, don't be surprise if you found that she is loud.
BA-CHANG JAE WATCHAREE [STUFFED STICKY RICE IN LOTUS LEAVE BY MADAM WATCHAREE]
Inside the Talad Noi fresh market itself here come Ba-Chang Jae Watcharee, a typical Chinese snack that is pretty consistent because it made of perfume sticky rice, gingko seeds, pork, dried shrimp, mushroom, and black pepper wrapped by dried lotus leave. Sold for over 30 years, Madam Watcharee is one of most respected senior citizen of Talad Noi. She sometimes opens her house for free lesson on how to prepare this famous snack.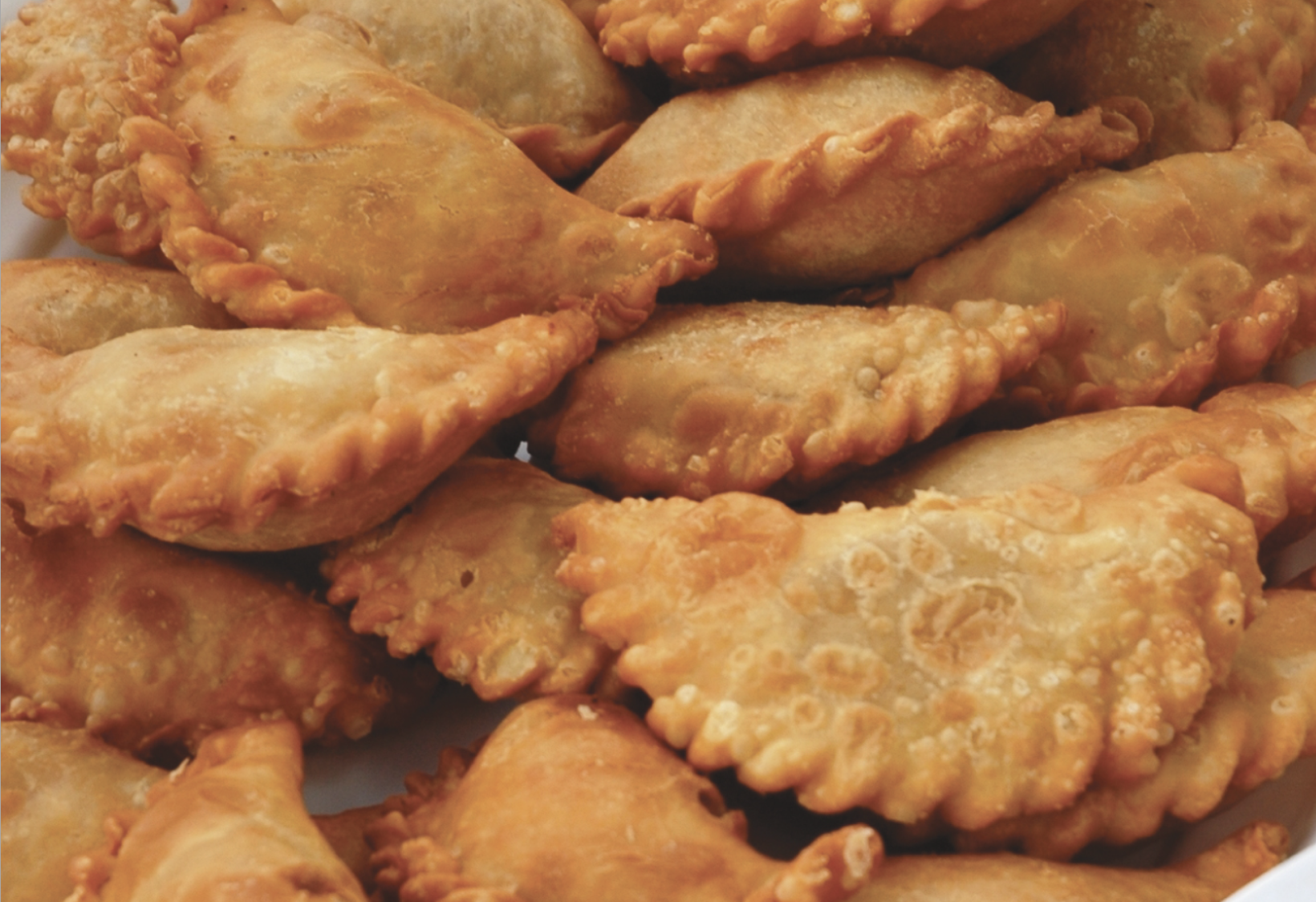 CURRY PUFF KHUN POO [FRIED PASTRY STUFFED WITH CHICKEN, BEAN OR OTHER SWEETY BY MADAM POO]
Along Soi Chareonkrung 22, stands the Curry Puff old shop house. She loves hanging her photos taken with Thai celebrities in front of her shop. The most famous assortment is Chicken Curry, consists of minced chicken, potatoes, onions, curry powder, salt and peppers. Other sweet assortments are such as pineapple, sweet bean, and salty bean. They are made daily without preservative and best eaten when crispy and hot. TALAD NOI GINGER DESSERT [TAO HAUI NAM KHING]
Along Chareonkrung Road, there is one particular Ginger Dessert stall. This Chinese soft tofu served with hot ginger soup accompanied with crispy crackers is local's favorite, normally eaten as snacks. Do not worry that the heat from ginger soup will burn you up because for some reason, it actually cooled you down and give you some kind of inner strength.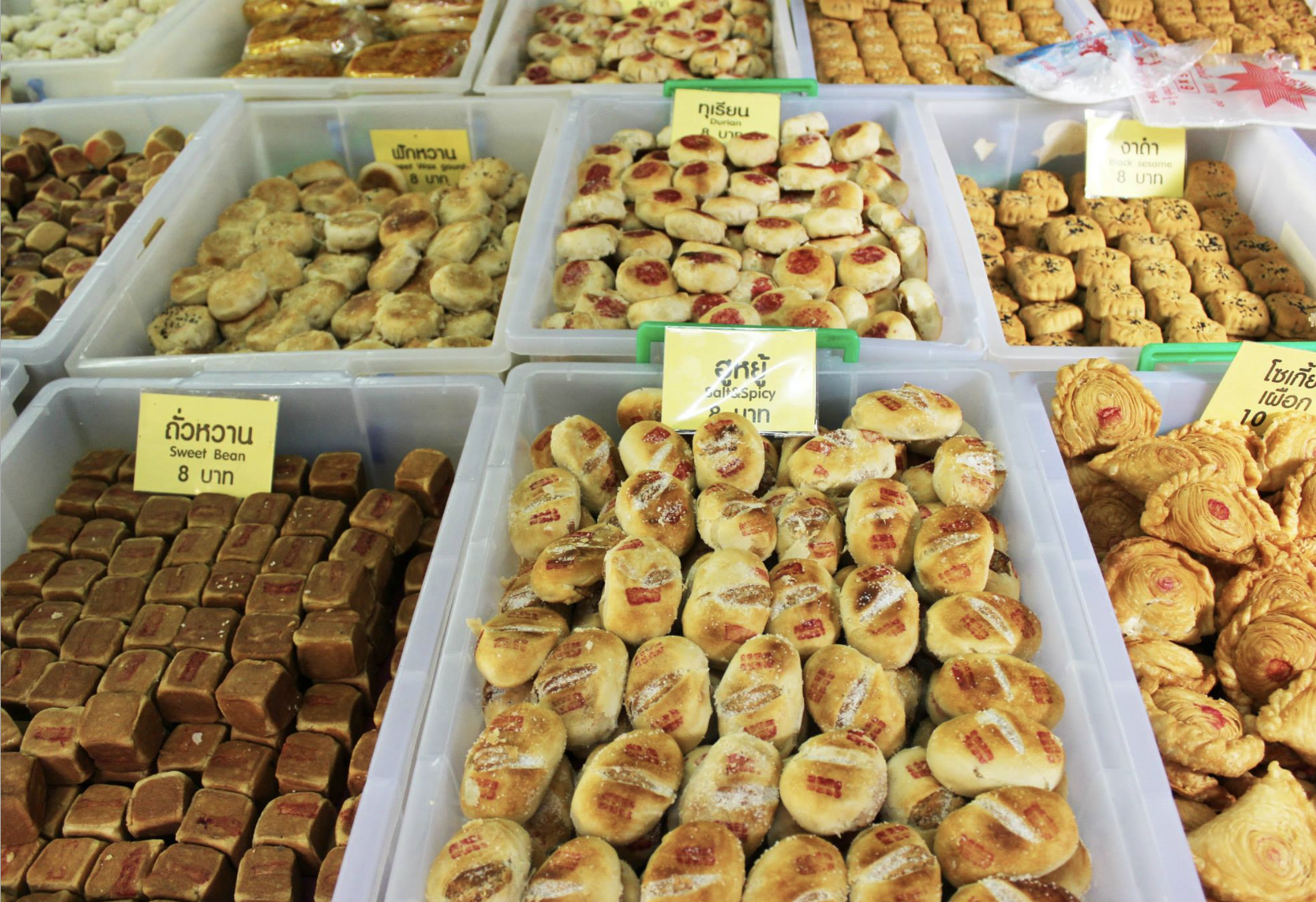 HIEB TIENG CHINESE DESSERT SHOP [CHAREONGKRUNG 20]
A rare ancient Chinese dessert shop situated on the main road near Soi Chareonkrung 20. Over 80 years their dessert are made traditionally handmade. You should try everything which mostly made from yellow bean, black bean, white sesame, black sesame, sticky flour and so on.